A marketing lab for your home service business
Learn marketing for your home service company
Get access to video courses that teach you marketing skills. Step-by-step instructions and detailed screenshare makes these courses top quality.
Get access to business tools and resources
Free spreadsheets, templates, designs, workflows and more. Download, customize, and share with your customers. They're yours for the taking.
Participate in online events to level up your marketing
From outlining a marketing plan to remarketing on Facebook, join other pros in live workshops and be a part of the process.
Hey there, it's Isaac and Katrina, the husband-and-wife team that's behind Labtorio.
We know that running a business is a full-time job. Marketing that business is even more work. And we know that between the stretched budgets and the full calendars, it's hard to find time for the good things in life.
That's why we're building Labtorio. We're providing a way for busy business owners take control of their business marketing, get more done in less time, and take back a little more of their lives.
Sign up for the wait list using the form above. We'll welcome you with open arms and a cup of strong coffee.
Sincerely,
Isaac and Katrina Holmgren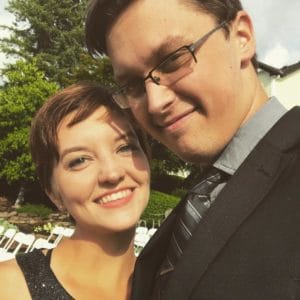 Get access to marketing tools, templates and cheat sheets that help you work smarter, not harder (and even do the work for you!)
Participate in marketing workshops that go in-depth on the topics that matter most to you.
Watch pre-recorded screencasts that explain advanced marketing strategies, tactics and techniques, and follow along in real-time as they're put into action.